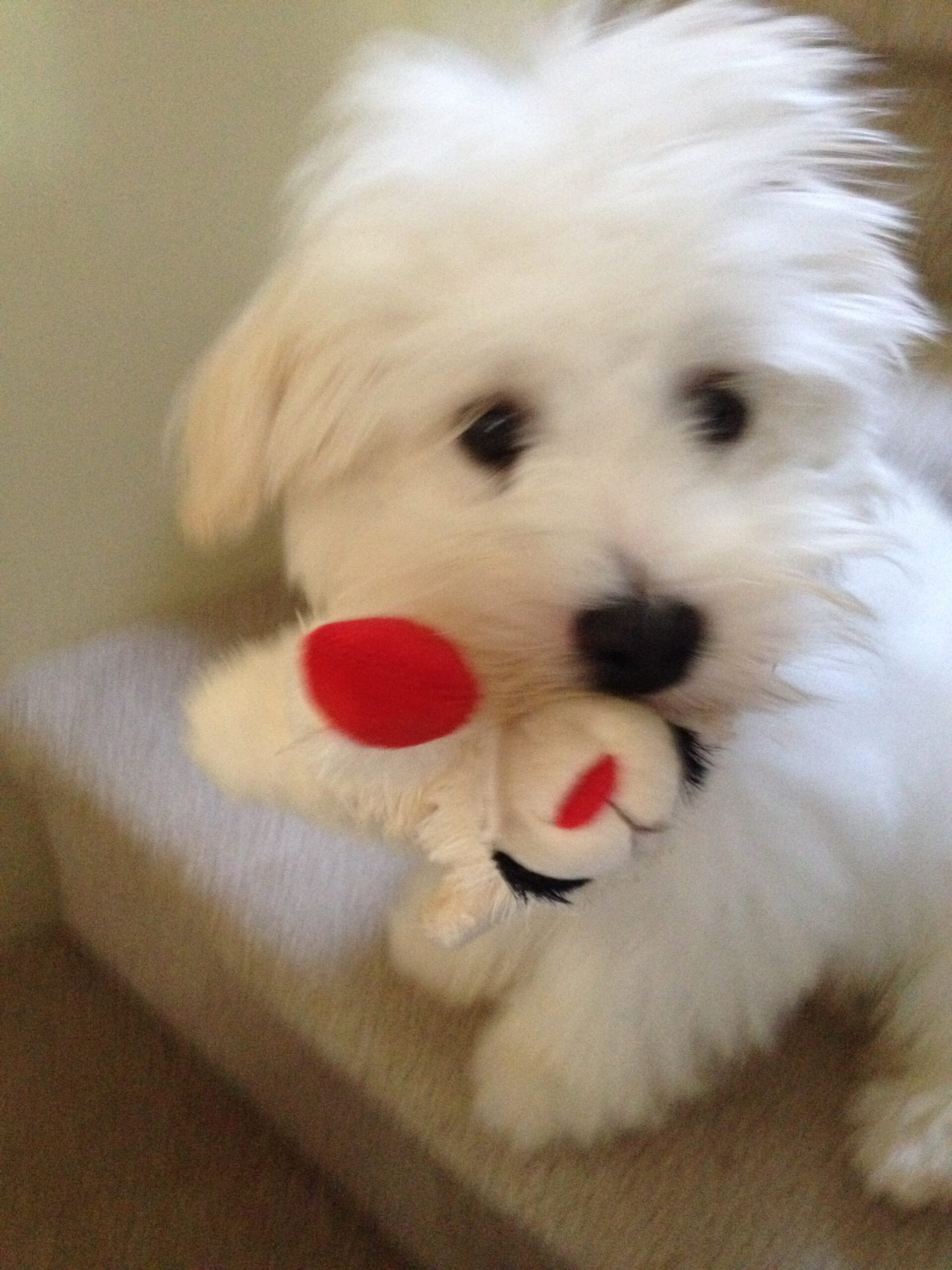 What Can a Puppy Chew On
Chew Toys for Pups on Amazon ($15) <
Puppies will chew on anything in sight. Plants, electric cords, furniture, and you brand shoes if you let them. If a puppy is bored or teething they will seek out ways to soothe and entertain themselves. So what can a puppy chew?
Above is a Selection of Chew Play Toys on Under $20 on Amazon <
We put together a list of what to give your puppy to chew so you can keep your home intact(with training of course)!
Teach Your Puppy What They Can Chew
Puppies are smart but they have no idea what is fair game to chew. As a pet parent it is your job to let a puppy know which items he can or cannot chew on. So if your pup wanders of with a shoe you will need to take if away, and replace it with something that is suitable.
Fun Chewy Carrot Toy for Dogs $15 on Amazon <
Dogs love to play so make sure your dog has a wide assortment of chew toys and stuffies nearby.
When to See a Vet
One a side note: if your puppy is excessively chewing after the teething stage you may need to see a vet concerning any dental problems. In addition boredom and anxiety are factors in puppies being extremely destructive.
What is Helpful for Teething Puppy
Set of 3 Chew Toys for Puppies on Amazon ($15)
One good idea is to freeze a wet washcloth and let him chew on it. The cold will feel good and he will bite the cloth for a while. You can even give him some ice cubes to munch on. This will also help soothe the gums as well.
Supervise Your Puppy
It is quite natural for the puppy to want to chew. Like small children, puppies want to put everything in their mouth. It is how puppies explore and learn about their world. So if you value certain items make sure to keep them in a safe place and give a nylon- bone or the like to take its place. Once you do the switch praise the puppy and show excitement about the chew toy.
Safety for Puppies and Dogs
Teething Toys for Puppies on Amazon $15 <
Another reason to switch items is to show you puppy what is his and is not. If you fail to do this they may think anything is fair game and the includes dangerous items. Safety proof your home for your puppy or newly adopted dog. There are tens of thousands of dogs that die or get seriously ill by ingesting toxic products or choking.
What to Avoid
If you give your pup nylon chew toys and non toxic chew from the get go this is what they will get accustomed to. This will help keep them safe. Here are a few items that you need to avoid to keep your dog safe:
Pork and chicken bones. They can splinter in the stomach, choke a dog or cause any number of digestive problems.
Small items – puppies and dogs are prone to swallow and choke. Make sure you pick chews and dog toys that are suitable for their size, breed and their chewing style. Even if you have a tiny terror is gentle they may be a tough chewer.
 As a rule, pig's feet, hooves, and any other half-digested treat are not good for the puppy either.
Avoid anything other than natural rawhides. Many are treated and laden with toxic chemicals and dyes that are harmful to dogs.
Make sure the toys is strong enough, is made of durable material and gentle on their gums. Just because it says chew toys doesn't mean it is soft enough for their gums. Opt for smooth edges safe toys and ones that have nubs to make it easy for your puppy to grab and chew.
It is always best to supervise you dog when chewing. Especially in the early months and years. As dogs become adults many chew less and tend to cuddle up or play with stuffies.
Concluding Puppies and What They Can Chew
Part of your puppy must haves is a selection of chew toys for teething and boredom. A non toxic safe chew toy will give your puppy lots of fun. Along with plenty of exercise, healthy food and love will make for a long and happy life for your companion bestie.