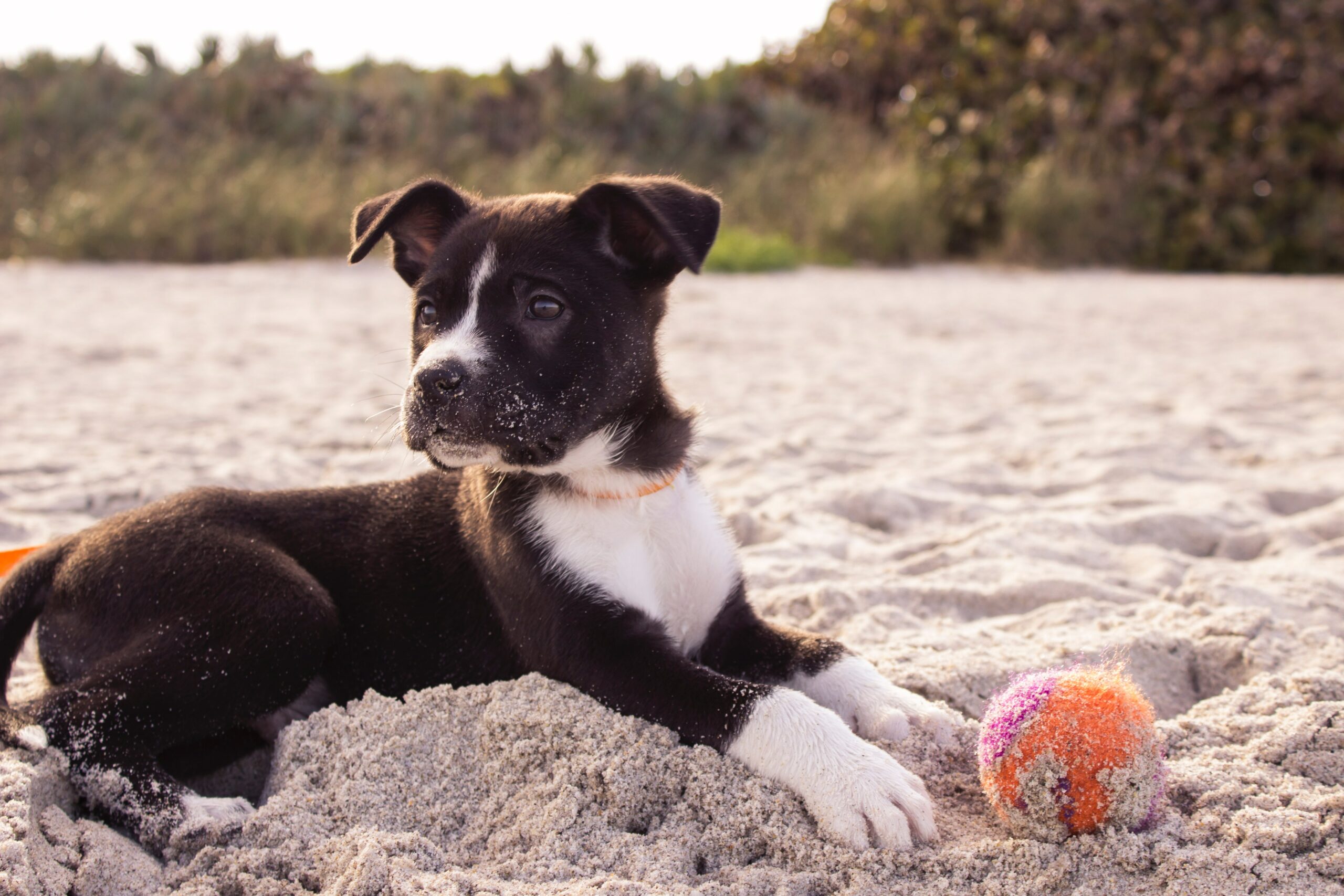 21 Must Have Puppy Products
From obvious essentials like as name tags and leashes to grooming brushes and gentle shampoo, every puppy parent should have a shopping list for their new bestie just as they do for themselves. So make sure you have all the dog gear on hand we put together a list of 21 must have puppy products for new dog owners.
Ready? Let's begin:
This compact first aid kit is handy to pack in the car and have in the home. A good first aid kit is a must have for puppies and adult dogs alike. In addition to band aids and cleaning solution make sure to have quick clot to stop bleeding powder for cuts and scrape and when trimni mg their nails.
It has a durable case and it consists of everything you need to deal with bee stings, tick removal and other accidents. This compact and light first aid kit for puppies and dogs is a must have to pack your doggy first aid kit when you go trailing.
While this one seems obvious, many dog parents forget to get an ID tag because they have their canine microchipped. However, if your dog accidentally goes astray a personal ID tag is the first line go to help quickly identify your pup helping them get home faster.
Add tags with your name and phone number to your dogs collar and harnesses so they are quick to identify. Remember all dogs are flight risks especially puppies, newly adopted rescue dogs, and in cases where a dog may they bolt due to fireworks, etc.
In addition while many tags have QR codes remember many people still use the name and phone number method!
You simply can't miss this on your puppy essential list. This handy reusable hair removal tool removes pet hair from clothes and furniture without using sticky tape. Keep your guests happy, your home and car with this economical and a must-have hair and fluff devise.
This funny name pet stain and odor eliminator works hard to remove urine odours and dirt stains. Not only is this a must have puppy products but its handy for stinky dogs and senior canines who may be prone to accidents. There are lots of cleaners and many with enzymes that help clean messes quickly and easily. Accidents happen with all pets at some time so keep a quality pet stain and odor cleaner on hand.
Whether you opt to crate train or not a good crate is an ideal space for your puppy to relax or sleep with their favorite blanket. In addition the right size crate for your pup is ideal for taking a road trip. And be sure to pick an airline approved travel crate if travelling abroad with your dog. And it goes without saying that crates are crucial if you choose to crate train your puppy too!
When buying a crate for your puppy make sure to follow the manufacturer's size chart and change the crate as your puppy grows.
Don't wait to remove hundreds of ticks and fleas from your pup's itching body. With this flea and tick collar, you can guarantee your pet 24/7 protection for 8 months. Additionally, it's hypoallergenic for you and your pet and is 100% effective even after bathing or playing in the rain.
Dogs ears get pretty mucky. To avoid build up of dirt and dust clean get some gentle and soothing cleaner for your pups' ears. This will help keep prevent itching, scratching from fleas, eczema, contact dermatitis and other fungal infections.
Adding a seat belt on your puppy products list will help keep them safe when travelling. Use the tether to clip it to your dogs harness to secure them in place. Not only are car tethers ideal for traveling but it will help to stop your dog from bolting out of a vehicle.
Poop bags are must have. The Earth rated dog poo bags are a best seller on Amazon, and lavender scented. Their capacity is more than enough for large-sized canines or the smallest of puppies.
There's no denying that dogs love treats. Pup treats are a simple way to show your furry friend that you care. Give a few treats to your pup during training or even after a play session to make it extra fun!
The above adjustable harness is available is lots of colors and sizes on Amazon <<
There are lots of harnesses available for dogs. The best puppy harness will help prevent pups from pulling and choking. Pick them with padding and reflective material to help keep them safe and secure while out walking.
When training your pup there may be times when you need a little help. While a diaper liner is not necessarily a puppy product essential there are times when may come in handy in for long-distance travel, bladder issues or your dogs menstruation cycle
Your list will have all important dog chews for both playtime and to help your pup when teething. Dogs enjoy a variety of toys such as soft toys and  chew toys made with strong and natural rubber that are gentle on their gums. Buy puppy chew toys that are the right size for your dog to avoid choking, and supervise while enjoying playtime together.
Ideal for both puppies in training and senior dog's. These leak-proof pads with plastic lining will protect your floors and carpets or rugs from damage. Puppy pee pads are available in lots of sizes to suit the size of your canine bestie. And these amazing pee pads can save you a great deal of sanity while keeping your home clean and your puppy space dry.
A long leash is ideal for training your puppy.  It is especially important teaching your canine recall skills. Long leashes is also handy when for law enforcement and military training. In addition it allows  but this long line also offers your pet a safe perimeter to run around (15-33feet). It is durable, waterproof and won't tangle like the nylon versions.
Even if your pup has a great recall, it may not be safe to let him run free off-leash into people's yards.
Above Bed on Amazon Lots of Size & Colors <<
Just like their humans dog enjoy comfort. A bed gives your dog a place their own to retreat and sleep.There are lots of beds available from soft and plush to elevated cooling beds. Above is the orthopedic style bed that offers support for your growing puppy. It is available for small to large breeds on Amazon. See all the beds on Amazon for Puppies!
Nylabone make strong chew toys for puppies and adult dogs. They not only keep dogs  busy but they will help keep their gums and teeth clean. Dental cleaners are a must have item on your puppy products list. There are lots of flavors and dogs enjoy the peanut-flavour taste.
Puppies have sensitive skin too. Choose puppy products that are gentle on their skin and their eyes while bathing. Gentle shampoo will not only make your puppy smell great but will leave your pup's skin soft and shiny too.
Need to clean your puppy quickly? These dog bath wipes work wonders to wipe puppies paws, clean messy butts and wipe around their mouths. Wipes save time when there is not time to bath and you can comfortably clean your canine after their walk or playtime in the yard.
Measure and our your puppies food with this easy to clean dog food container. Perfect for indoor, outdoor and traveling purposes while keeping your puppies food dry and fresh.
Boost your dog's immune system with these tasty probiotic supplements. Before supplementing your puppies diet talk to your veterinarian. Supplements can come in handy to support their immune system, help with skin condition and support their gut flora too!
Concluding Must Have Puppy Products
More than anything puppies need a food, routine, training to build confidence and most of all the love of their human. There is no need to break the budget buying unnecessary things. Keeping your dog safe with a good harness, reflective leash, cleaning products, lots of fresh water and nutritious food will give your puppy the best start in life. Keeping him happy and healthy into adulthood.
Here's to celebrating life with your new canine bestie.