What Is the Cost of Owning a Dog – Before You Adopt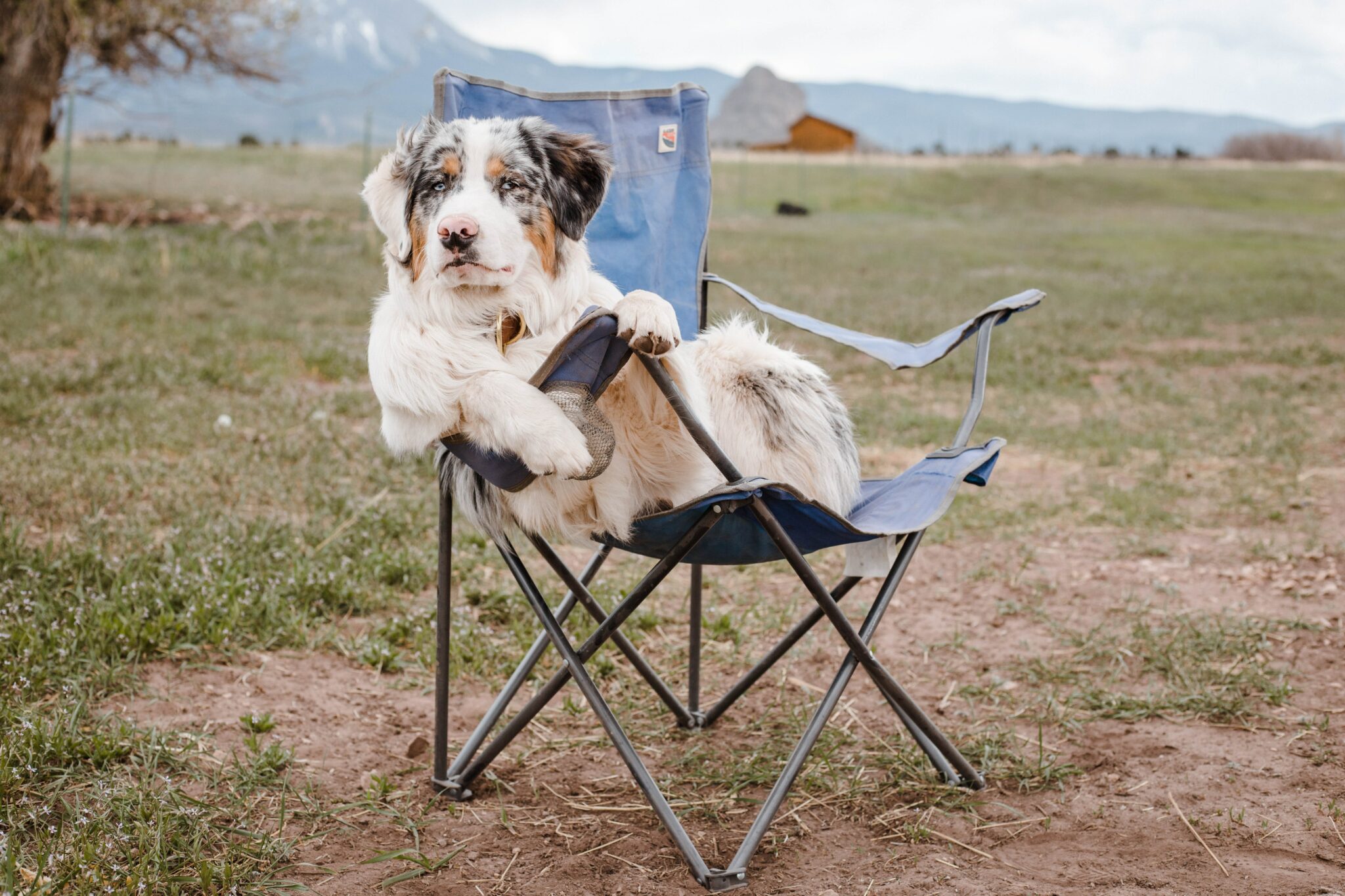 How much is that doggy in the window, the one with the waggly tail… one of my favorite songs as a kid… but as dog mom, there is more to a lot more to think about than paying for a dog. Dogs are worth every penny… but  the last thing you want is to have to give up a dog up because there is not enough money to take care of him or her.  Today, we take a look at what is the cost of owning a dog. Money is a massive consideration. If you are having a tough time making ends meet, then getting a dog may not be for you – at least for now.
To help you make an informed decision here is a guide to the cost of owning a dog.
Guide to the Cost of Owning a Dog What to Know Before Adopting a Canine
Once you adopt a dog, whether he or she is a rescue dog, a dog from a shelter or one from a qualified breeder – there are monthly and annual costs.
Depending on your dog's age and needs, they can actually be relatively expensive. Most pet owners don't take the finances into account when buying or adopting a pet. Understanding what financial responsibilities 'the cost of owning a dog' you will face is an essential part of determining whether you are ready to welcome a canine into your home.
In general, dogs can set you back between $650-$10,000 a year. This number will depend on your dog's health, the breed of dog you own.
In addition there is the variable costs of doggie daycare, dog walkers, and other individual needs. While it is possible to save money and bring the cost down, there are certain things you cannot compromise on… such as essentials – such as dog food and setting aside some money for medical care.
Where Does the Money Go?
The figure in the above quote can seem like an astronomical amount – until you start thinking about the costs associated with dog ownership.
Some types of repeating expenses you can expect to see include:
Food and treats
Routine veterinary care
Preventative medications
Training classes
Leashes, collars, toys, and beds
Grooming
Dog walkers and pet sitters
Additionally, you will have to pay an initial amount in shelter fees or breeder costs, vaccinations, and spaying or neutering.
Let's look at these costs of caring for and owning a dog in some more detail.
Initial Investment – Before the Monthly/ Annual Cost of Owning a Dog
As mentioned above, you will likely have to pay a fee in order to buy or rehome a dog. If you are purchasing a purebred dog from a breeder, you should ensure that you're choosing a reputable breeder.
While good breeders can result in higher purchase cost. Some people say it may also reduce the risk of serious injuries and illnesses in the future that will cost you much more. In general, you can expect to pay about $500-$2000 for a purebred dog, though costs are variable depending on the breed of the pup, their bloodline, and more.
Adopting a Rescue Dog or Shelter Pup
If you're looking at adopting a rescue dog or shelter pups, your initial investment will likely be much lower. Some shelters don't require adoption fees. However, most reputable shelters and rescue groups will likely charge between $50-$700. This helps assure them that you have the resources to look after the dog.
Another benefit of adopting a rescue dog from a good society or one from a shelter is that most dogs are spayed or neutered. In addition many canine's will come with their shots. Aw well as their basic health care needs met prior to their adoption.
By rescuing from a reputable group, you can have greater confidence that you're adopting a healthy pup who does not have costly illnesses you will have to pay to treat.
Once you get your new dog, you should take them for a vet's visit as soon as possible. You will need to schedule routine vaccinations. And if your pet has not been spayed or neutered you'll need to set up an appointment for the same. Additionally, you should also consider getting your pup microchipped to make it easier to find them should they run away in the future.
Start Up Costs
In general, your initial vet visit will likely set you back between $50 to $300. And prices for consecutive visits will depend on your pup's health and needs.
Other "startup" costs when you get your new dog include all the relevant equipment, including leashes, toys, dog beds, and more. These items will likely last you a while, so they won't be a recurring cost in the same way that dog food will how. However, the products will wear out and break down at some point and will need to be replaced. Prices for these products will depend on which brands you buy, the breed and age of your dog (affects the size of the bed and strength of the toys you buy), and more.
Insurance for Your Dog
One consideration that slips the mind of many pet owners is pet insurance. Healthcare for your pet can get expensive fast, even if you are only looking at yearly checkups and vaccinations. If your pup has (or develops) a medical condition, you can expect even bigger bills.
Pet insurance helps provide you with the satisfaction of knowing you won't have to make a choice between your pet's health.
Additionally, it is extremely affordable when you start with a pup. Some offer premiums as low as $10/month available. That said, even small amounts can add up. And your dog insurance premiums represent another essential part of your financial commitments towards your pet.
These fees can be a major consideration for dog owners who rent apartments. Many landlords require you to pay an additional monthly fee for your pet. And you may be liable for additional cleaning fees when you move house.
Pet fees can be a monthly or yearly expense, while cleaning fees are usually rare fees that you have to pay in the rare situation of you moving homes. Regardless of their frequency, however, they add to the expense of owning a dog. The actual cost of these fees depends depending on your landlord, and some apartments may not require a pet fee.
Preventative Health Care
Your dog may be hale and hearty, but that doesn't mean your vet won't recommend medicines and supplements. These prescriptions are meant to be preventative and help ensure your pet lives a longer, happier life.
Preventative medications are dependent on vet recommendations and can include everything from dental chews to medicines to prevent common ailments such as heartworm, ticks, and fleas. Additionally, the vet may recommend vitamins to supplement your pet's diet.
Some vets may even suggest CBD oil, especially if your dog is nervous or in pain. Remember never to give your dog medication with a vet consult. These products can cost you about $100-$500 per year. It's important to remember that preventative medication does not prevent unrelated issues, and your dog may still need to see the vet.
Unexpected Cost Emergencies and Care Of Being a Dog Owner
No one can predict the future.  Which means you don't know what the world has in store for your dog. When you own a dog there is always a risk of unexpected expenses. Like their human a dog can get hurt, pull a muscle, break a leg or get tummy bugs.
Though we don't want to think about our dog getting sic, its a cost of owning a dog to consider. This may include specialized vet care or if he has any persistent behavioral issues.
Canine's with more serious injuries and illnesses can require extended recovery periods, and emergency vet hospital visits can set you back a significant amount of money, with some people needing to pay over $5000 for treatment.
Ideally, you should have money stored away in case of an emergency. Having the money to be able to address the next emergency your pet faces means that you won't have to make tough decisions about their health any time soon.
Concluding a Guide to the Cost of Owning a Dog
In a perfect world, dogs wouldn't cost money to entertain and look after. However, the fact is, as we mentioned, dogs can be expensive – which means that, before you get a new pet, consider both the emotional and the financial fall out of adopting a pup.
That said, this doesn't mean that a dog is out of the reach of many people. Loads of dogs around the world need a place to call their home, so if you can, it's always best to adopt a pet rather than buying it. However, it does mean that you should think about the impossible situations you may find yourself in and be ready that you may have to make a difficult choice.
Sources: Cost of Owning a Dog
https://www.thesprucepets.com/the-cost-of-dog-ownership-1117321
https://www.akc.org/expert-advice/lifestyle/how-much-spend-on-dog-in-lifetime/
https://www.rover.com/blog/cost-of-owning-a-dog/
https://www.moneyunder30.com/the-true-cost-of-pet-ownership
https://pawp.com/how-much-does-owning-a-dog-cost/