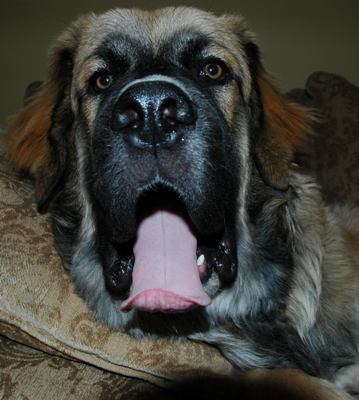 Dog Beds for 7 Big Dogs to Choose
Like any good pet owner, you want the best care for you dog. Beside food, great smelling shampoo, and strong toys you need one of the best comfortable and supportive dog beds for big dogs.
Why Big Dogs Need a Quality Bed Just for Them
Large breed dogs get extra wear and tear on their joints. To help them age well and a quality big dog bed can ease pressure off their joints while providing them the support they require.
When you have a large dog, it's very important that you have the right size bed for him. This is because many large breed dogs are often more likely to be susceptible to conditions like arthritis and other joint related pain.
What to Consider When Buying a Big Dog Bed
A quality bed designed for big dogs should give extra support. Look for dense foam or memory foam so they will not sink too low.There are beds that are made with cooling material,  others are made with orthopedic foam or memory foam.
Does your dog like to lay flat or maybe they like have their head on a pillow? There are plenty of extra features that will help your large and extra large dogs to rest while while helping to improve their health.
There are lots of bed shapes for big dogs so that your dog can can rest properly.
Here is a list of Dog Beds for Big Dogs We Like:
The above Jumbo bed by Furhaven comes in a variety of sizes and colors. You can choose from orthopedic, memory foam or cooling gel for dogs.
This classic bed features a bolstered sofa design which promotes ultimate comfort and security. The high-loft orthopedic cushion helps to support you canine while allowing them to nestle and burrow as they would in nature. 
Lined with with soft faux fur, the supportive bolster is wrapped in diamond-patterned woven upholstery fabric; both materials are gentle on noses and paws for enhanced snuggling and burrowing comfort

Easy on the joints the orthopedic foam option is dense and thick for maximum loft and sturdy comfort. While the soft-fill bolster rolls give support their neck, back, hips, and joints. Allo of which help to ease discomfort and encourage restful sleep.

This dog easy care dog bed comes in a variety of colors with a removable machine washable cover.
Not only is it a top quality beds for big dogs but they are made in a variety of sizes giving comfort to small, medium and large cats and dogs too.
Visit Amazon to See the Line of Furhaven Dog Beds Here <<
This orthopedic big dog bed by Western Home is for large and jumbo dogs. It is waterproof with a non slip bottom.
The bed is filled with foam that contours to your dog's shape to provide orthopedic and joint support.

It maximizes comfort and is made to improve mobility and helps ease pain (perfect for older dogs).

Made with a luxurious ultra soft faux fur sleep surface for your dog to snuggle in to. 

Beautiful rose pattern design to match your decor and it comes with a non slip plastic bottom.

There is a removable zipper and machine washable cover- perfect for quick cleanup & no-fuss care. Just throw cover and lining in the washer, and it will be as good as new!

Variety of sizes to fit s almost anywhere, including crates, cars and any room in the home.
Designed for large breed dogs. In addition is has a removable cover so you can wash it. Plus, it has a non-skid base so the bed won't be scooting all over your floor.
The big barker head-rest edition is designed for large breed dogs. It is not as budget friendly as the others we featured, with this said it is a best selling dog bed on Amazon. It is:
Calibrated for big dogs, made with dense and supportive materials specifically for jumbo size dogs.

Available in Large, XL, Giant XXL dog bed sizes. Too powerful for small dogs.

Clinically proven: University of Pennsylvania study data showed less pain, more mobility after using a Big Barker for just 28 days.

10 YEAR WARRANTY: American made therapeutic foam offers the best quality when it comes to orthopedic dog beds for big dogs. It won't flatten or pancake over time.

This top quality bed h

andmade by experienced craftsmen and craftswomen in the manufacturers small Pennsylvania workshop.

Easy to clean and machine washable. 100% Micro-suede cover. Soft to the touch, looks great in your home.
Deluxe Beds for Big Dogs on Amazon <<
This smart bed design has a 4-sided pillow-like bolsters to help provide optimum support for the neck, back, hips, and joints for a more restful sleep.

There is an inner foam cover which provides the ability of preventing water soak and other pollution.

Orthopedic foam design is a high density egg create foam dog bed. Which helps to relieve large dogs joint pain due to age, arthritis and wear and tear on a big dog's body.

Easy to maintain bed features a removable cover is machine washable. Simply remove the cover, follow the washing instruction to maintain the best care for your dogs bed
Concluding Dog Beds for Big Dogs
Investing in a dog bed for big dogs is well worth the investment. Large breeds dogs require extra care and support for their joints and general wear and tear. Choose a design that fit your dog and one with dense foam, and one which is washable for easy cleaning.
See the